We offer many different orthodontic retainers for patients seeking to replace a lost set or those simply looking to keep their teeth in its current state. The most common types of retainers are the clear removable essix retainers, the hawley retainers, bonded fixed permanent retainers, or the Invisalign Vivera retainers.
Contrary to what some people may have been told, retainers do not move your teeth – they will simply maintain your teeth in it's current state.
Each type of these retainers have their own pros and cons, with the most common ones being the essix or Invisalign Vivera retainers. When you visit us, we will discuss with you and help determine which retainer is best for your situation.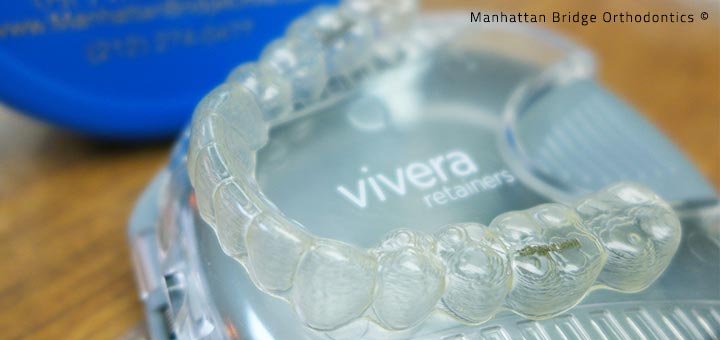 Vivera retainers from the makers of Invisalign. Comes in a set of 4.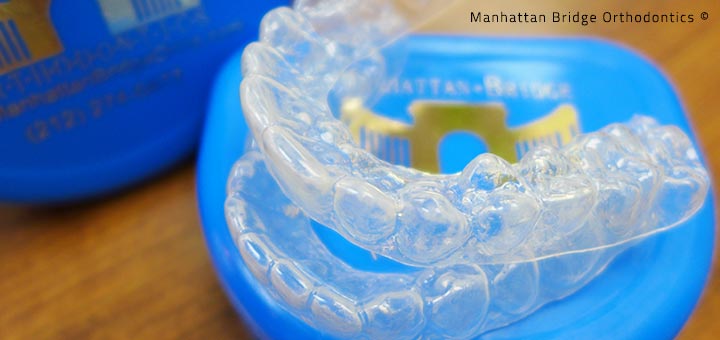 Removable clear (essix) retainers
Traditional hawley retainers
We must stress that retainers are very important. In order to keep your teeth straight for the long term, retainers must be worn consistently – if not, there is a chance that your teeth may replase. If your retainers are lost or damaged, it is your personal responsibility to contact us at (212) 274-0477 immediately to get a new set made.