Your Invisalign treatment consists of a series of clear removable aligner trays that you change every two weeks. Each new set of aligner trays is shaped a bit differently to gradually move your teeth into its ideal positions – this is done all without the need for traditional braces.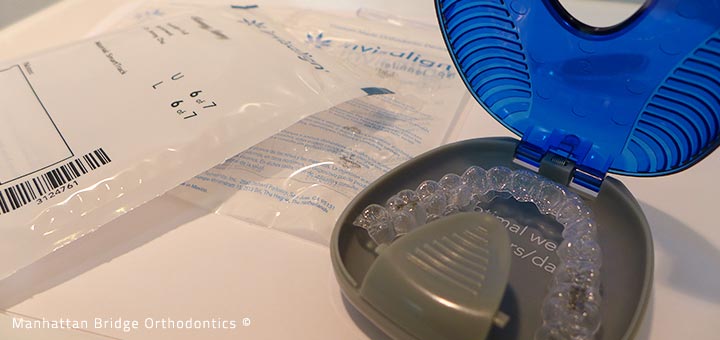 Manhattan Bridge Orthodontics is currently rated as a Top 1% Elite Invisalign office in the nation because we produce excellent clinical results, offer unsurpassed expertise in the field, and the best in customer service. We also have the latest in Invisalign 3D technology with our iTero digital 3D scanner. This eliminates the need for uncomfortable and messy impressions previously needed for Invisalign treatment.
With the iTero 3D scanner, the efficiency and accuracy of duplicating your teeth is increased exponentially, resulting in better fit of aligner trays, more effective treatment, and better end results.
What to Expect During Your First Consultation
During your first consultation at our office, our doctors will perform an oral evaluation and inform you as to whether Invisalign is right for you. She will also address any questions or concerns you may have.
After that, we will go over your total treatment fee, taking into account any dental insurance coverage you may have. Payments can be made on an interest free monthly basis or a discount can be given for payments in full.
Initial Records and 3-D Scanning
The next step would be to take a full set of "before" diagnostic records. Initial records typically include digital x-rays, and photos of your teeth. After records are taken, we will perform a 3D digital scan of your teeth. The 3D scan will be instantly uploaded to Invisalign for treatment planning and development of your case.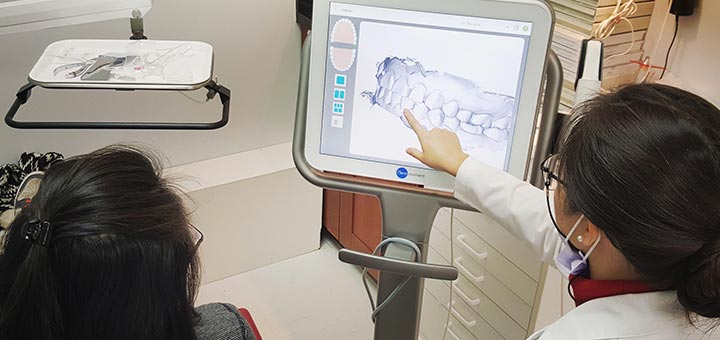 Wearing your Invisalign Aligners
In a few weeks, you will receive your first set of aligners. you will have to wear them at least twenty hours each day for maximum effectiveness. You will return to MBO every two to eight weeks for fitting of your next sets of aligners and possible placement of Invisalign attachments on your teeth.
Invisalign Attachments
Depending on your treatment plan, attachments may need to be placed on certain tooth surfaces. These attachments help to lock in your aligners tightly and assist in moving your teeth more efficiently. The attachments will be placed and removed as necessary.
Wearing Your Retainers
Once your case is completed successfully, you must wear your retainers as instructed. Retainers are custom made for you and will help to keep your teeth in their newly corrected positions.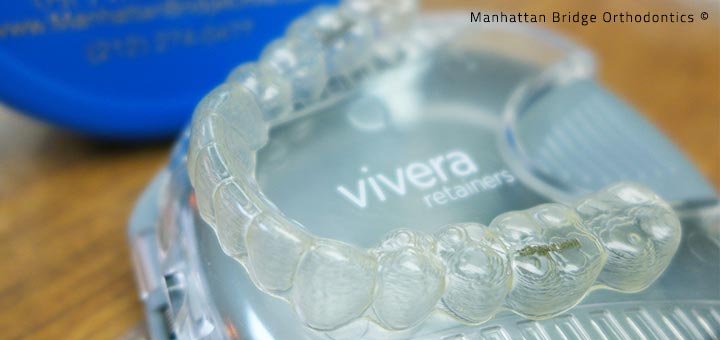 It can take up to 9 months for your periodontal ligaments to fully strengthen. You may have to wear your retainers full time during the first few weeks of finishing treatment, eventually you can wear them before sleeping at night.
We must stress that retainers are a very important part of your treatment. In order to keep your teeth straight for the long term, retainers must be worn consistently – if not, there is a chance that your teeth may replase. If your retainers are lost or damaged, it is your personal responsibility to contact us immediately to get a new set made.