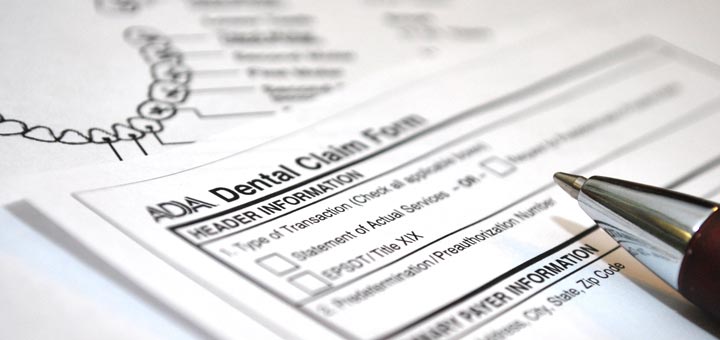 In this article, we will try to have orthodontic dental insurance explained as clearly as possible. In particular explain insurance policies here at Manhattan Bridge Orthodontics. There are many different types of dental insurance plans, PPOs, DMOs, Medicaid, Union dental plans, and discount dental plans, each having different rules and restrictions on coverage for braces (or Invisalign) and sorting out these differences can be a daunting task.
PPO Insurance Plans
The most common type of dental insurance are PPOs also known as Preferred Provider Organization – most people have these. These plans are usually offered through your employer and are accepted by almost all dental offices. PPO plans usually allow a fixed amount for you to apply toward the cost of your orthodontic treatment. If you have a PPO plan, here are a few things you should find out.
Does my plan have orthodontic benefits?
If so, what is the lifetime maximum coverage amount?
Are there any age limitations?
Who does the orthodontic benefit apply to? Myself only or my dependents as well?
Are there any waiting periods?
[pullquote-right]In general, for most plans with a $2000 or more lifetime maximum coverage, the payout is usually prorated over 24 months. This means that if your treatment is only 12 months, expect to receive about $1000 towards your treatment from your insurance.[/pullquote-right]
If you are unable to figure these things out, our front desk staff at MBO can assist in verifying your orthodontic benefits when you come in.
With all PPO plans, phase 1, metal braces, clear braces, or Invisalign treatment options should be covered. The most common insurance carriers that offer PPO dental plans are Metlife, Aetna, Cigna, Delta, GHI, and Guardian. MBO participates in all major PPO networks.
DMO or DHMO Insurance Plans
DMO or DHMO are also known as Dental Health Maintenance Organizations. You must select a primary care dentist within the network who will be responsible for coordinating all of your dental needs. Your primary care dentist would need to write a referral for you to see a specialist only when he deems it necessary and orthodontic benefits are usually none or very limited.
There are a lot more details regarding DMO or DHMO plans that I will not get too much into since Manhattan Bridge Orthodontics does not participate in these networks.
Medicaid, Child Health Plus, Family Health Plus, and other Government health plans
To qualify for braces under these government sponsored plans, the patient must be under 21 years old and meet strict severity standards. MBO does accept these plans and would assist in submitting diagnostic records and paperwork for approval only if you meet the severity guidelines. If approved, only metal braces are allowed – you cannot opt for clear braces or Invisalign.
Union Dental Plans
If you are a member of a local worker's union such as, 1199, 32BJ, DC37, or any other, orthodontics may be covered by the union. Each union will have their different benefits levels and policies about coverage. A pre-determination request and approval is always required prior to starting any treatment.
If approved, similar to PPO plans discussed above, payouts are always prorated over a 24 month period.
No Dental Insurance? Considering Purchasing Your Own for Orthodontic Treatment?
If you don't have dental insurance and are considering purchasing it to have coverage for your braces or Invisalign treatment, you will have to do a personal cost-benefit analysis. In a recent search, the lowest priced dental plan on ehealthinsurance.com that includes orthodontic coverage is Delta Dental at $173 per month in New York City for a family of 3. With that plan, the orthodontic coverage is $1000 only for dependent children with a 12 month waiting period.
Discount Dental Plans or "Dental Insurance Alternatives"
Contrary to what most people think, discount dental plans or sometimes called "dental insurance alternatives," are not dental insurance and Manhattan Bridge Orthodontics do not participate with any of these types of plans. Usually offered on websites such as dentalplans.com, for a low monthly or annual fee, these plans allow its members to see certain dental providers for a discount off their usual customary fees. You may have come across some of these plans with names such as, Aetna Vital Savings, CignaPlus, DeltaCare USA, or Uni-Care, just to name a few.
In Conclusion
The above information is just a general overview of most dental plan's orthodontic benefits. If you seek more specific detail about your particular plan, it is best to contact your HR department or your insurance carrier directly.
If you do not have or are unable to qualify for coverage, please note that our treatment fees are highly competitive and we do have many interest free payment options for you to select from. If you are ready to get started, start here by scheduling an appointment.