Meet Dr. Megan Wong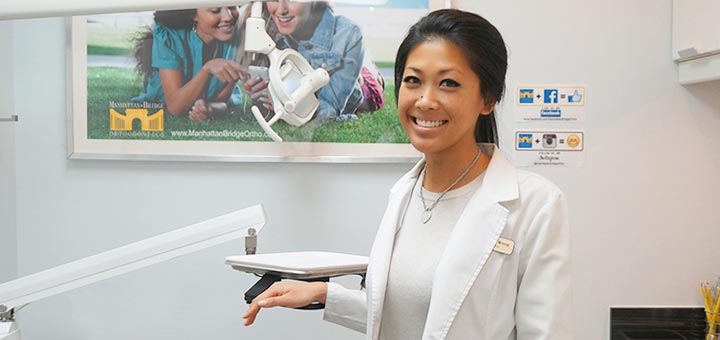 Dr. Megan Wong was born and raised in Toronto and moved to New York to complete her Master's degree in Orthodontics at Columbia University. She studied Human Biology and Cell & System Biology at the University of Toronto, where she also completed her Doctor of Dental Surgery (DDS) degree, graduating top of her class.
Dr. Wong's great passion is helping people restore their self-confidence, and she sincerely believes that smiling is the outward display of happiness that connects us to others. Helping her patients, including children, adults and families discover healthy perceptions of themselves, she knows that there is no single approach that works for everyone, so she has trained in a range of modalities, including conventional braces, self-ligating braces and Invisalign.
Along with her passion for orthodontics, she also enjoys reading, traveling, dancing (she is a former hip-hop dance instructor!) and scuba diving, with dreams of traveling to Australia to see the Great Barrier Reef!